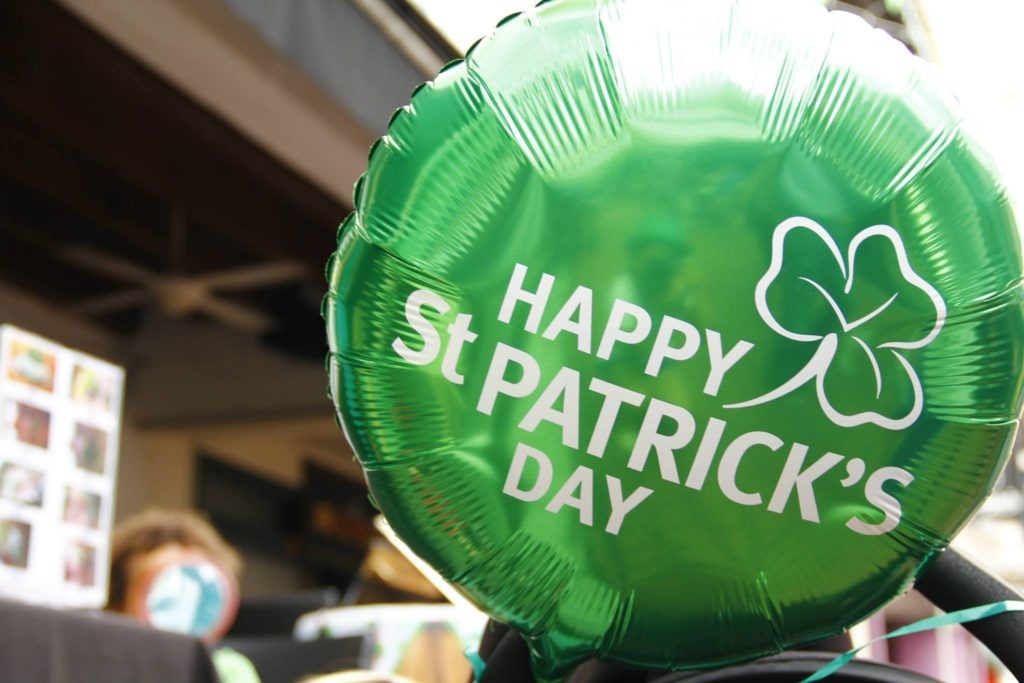 March is here, which means St. Patrick's Day is right around the corner. Throwing a party for it can be affordable and easy with these simple tips:
1. Green Gear – Make all your guests wear green. Vote for the person who did the best job transforming into a leprechaun.
2. Lucky Charms Cocktail – Revisit your favorite childhood cereal with this tasty adult beverage. It's a simple mix of marshmallow-flavored vodka and almond milk. Get the full recipe here.
3. Rainbow Veggie/Fruit Tray – Put a festive spin on this party staple. Grab a large cutting board or just pick up a Styrofoam board from the craft store and cover with foil. Take the chopped veggies/fruit and shape them into a rainbow. Have toothpicks and dips on the side.
4. DIY Decor – Fill a bunch of green balloons to create your own four-leaf clovers, like this.
5. Hire a Helper – Make your St. Patrick's Day bash a success with Party Host Helpers. From refilling the green beer to loading your dishwasher, Party Host Helpers get the job done so the host can have fun!
With our help, your Irish eyes will definitely be smiling! You can find us in:
– Philadelphia
– New Jersey
– NYC
– Chicago
– San Francisco
– Los Angeles
– Fort Lauderdale
– Palm Beaches
– Tampa/Sarasota
– Ft. Myers/Naples
– Bucks County
– Charlotte
– Portland
– Baltimore
– Washington D.C.