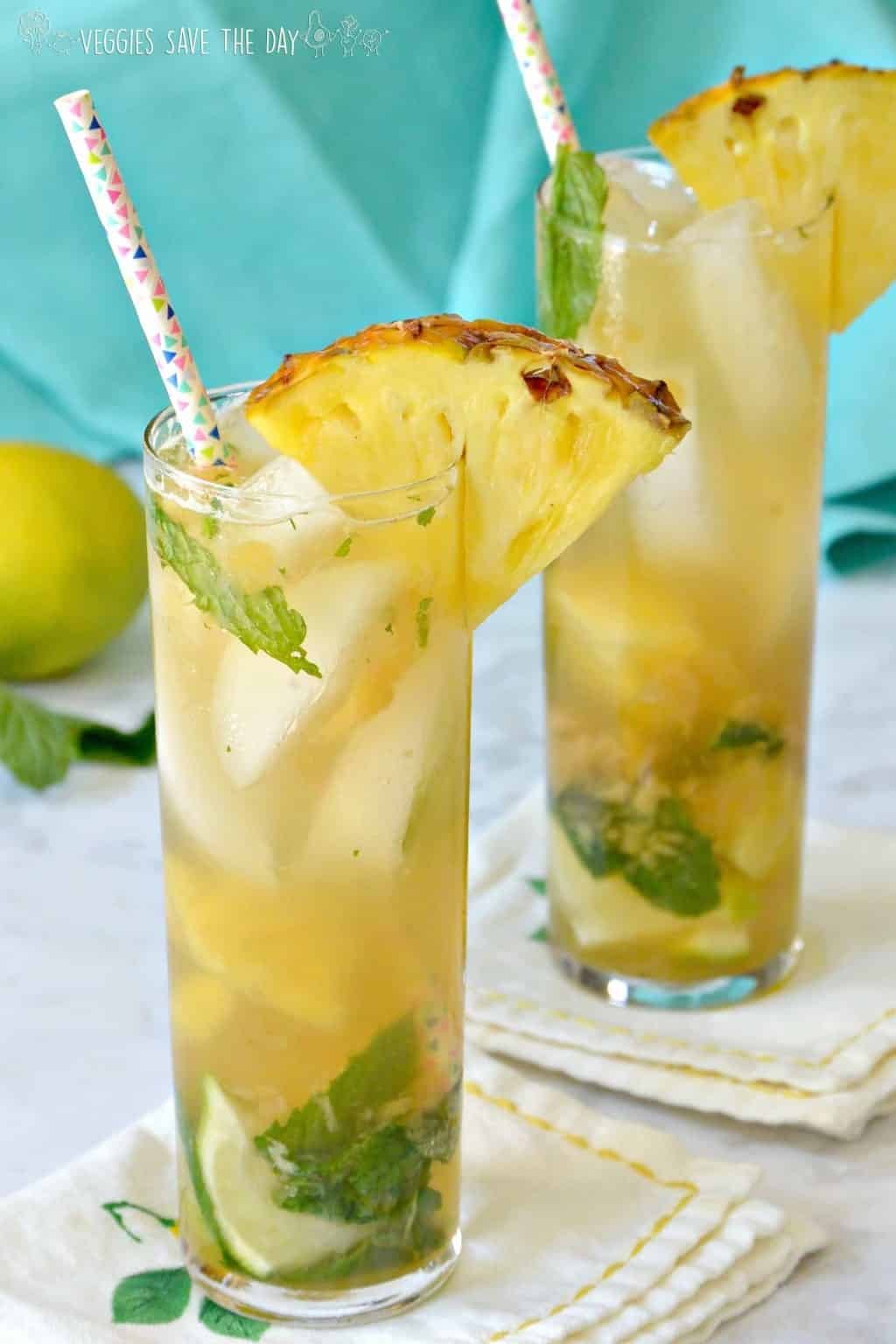 In the summer we love two things: pineapples and cocktails! Which is why Party Host Helpers is obsessing over these pineapple mojitos. Our bartenders for hire can whip up a batch of these tasty drinks while you enjoy your next summer party with your guests. Read on for the recipe!
For this drink you'll need:
Four sprigs of mint

Slices of lime (2 limes total)

2 tbsp sugar

1 cup white rum

2 cups pineapple Juice

Ice

Splash of Club soda
Into a shaker, combine mint, lime, and sugar. Muddle together. Add 1.5 shots of rum, pineapple juice and ice. Shake and strain. Pour into glasses and top with a splash of club soda. Garnish with lime, pineapple, and mint.
We recommend pairing these with shrimp fried rice as your main dish, and mini fish tacos as your appetizer. We can't imagine a more light and summery meal. The best meals in the summer are light and served with a cold cocktail, don't you agree?
Looking for some help to make these yummy cocktails? You can watch our CEO and founder, Renee Patrone, on our Party Host Helpers YoutTube channel making a few! If you need even more help, why not hire one of our fab staff to work your event so you can relax?
Party Host Helpers has bartenders and servers for hire in your area and is booking events today! We are nationwide and have a regional director who is familiar with your area will match you with the best staff for your event. Contact us via email or give us a call and we will get you in contact with your local Regional Director.