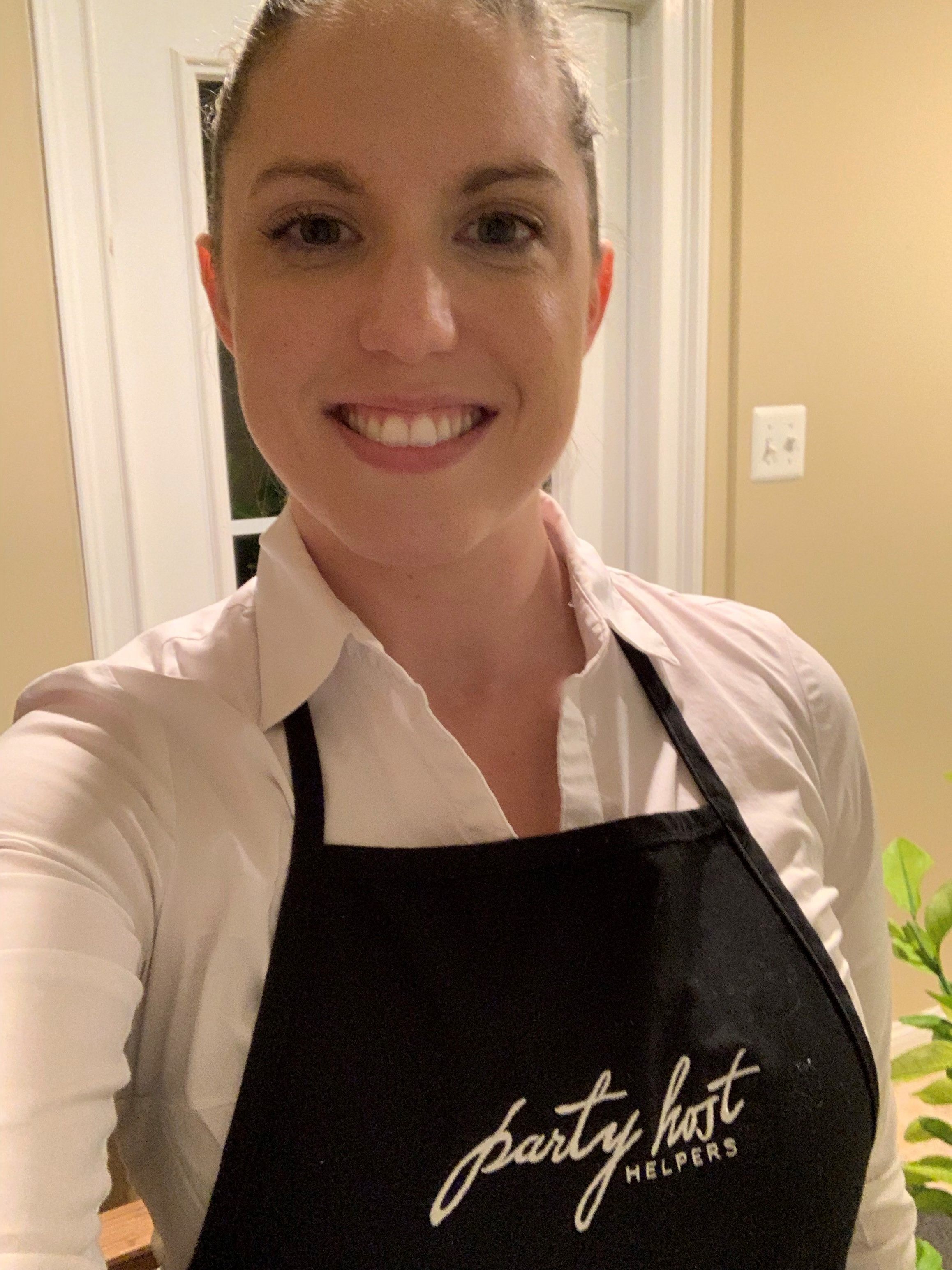 The holiday season can be a hectic time, especially if you're hosting the celebration! Stress less this year and hire our team of professional and friendly helpers! Our party staff can assist with your setup, clean up, bartending, serving, coat check and more. Our goal is to allow you, the host, to spend less time in the kitchen and more time enjoying your party. One of our Philadelphia Party Host Helpers, Jen, shared how she helped her host throw a wonderful Thanksgiving celebration this year.
"I love being a Party Host Helper because it NEVER feels like work, but more like I am part of a bigger picture all coming together to make something awesome happen. Plus, I love seeing the hosts of the party actually enjoying themselves and not stressing out."
"I arrived 15 minutes early to the host's home in the Philadelphia suburbs. I went in and introduced myself to Lorraine and her family, and took the extra few minutes to acclimate myself with the space and what I needed to do to help the host! After Lorraine explained everything, I immediately rolled up my sleeves and began to help her with cooking the rest of the appetizers and dinner sides. I also took the liberty of greeting guests as they arrived and taking their coats to a spare bedroom. I then made sure to serve and refresh the guest's drinks and set out the remaining appetizers while the host finished up in the kitchen.
When the host was done with preparing the dinner, she went in to sit with her family while I set the dinner table, filled the water glasses, lit the candles and opened some bottles of wine. I packaged up the appetizers as everyone began to head into the dining room for dinner. The dinner was served buffet style, and I served some wine while the guests enjoyed their food.
Once dinner was over, I collected all the empty dishes and serving trays, and began loading the dishwasher. As the guests were eating the buffet of desserts set, I then dried and put everything away. I took out the trash and recyclables and finished tidying up the kitchen. Before I left, I made sure everyone received their coat and that everything was spotless!"
Throwing a holiday party this year? Put the joy back into party season with Party Host Helpers! Hire our party staff to take care of all your holiday celebration needs. Our servers and bartenders will help you throw the bash of the season!
"Both of our helpers were outstanding. They were friendly, extremely helpful and not intrusive. I would hire both again in a heartbeat." – Eva G.
"Aaliyah and Corrina were once again amazing helpers. I couldn't have done it without them. I hope the two of them are available for next year. Same time same date!" – Ariann B.
"I wanted to let you know how wonderful Sanda and Robert were – they were just lovely and so hardworking, I don't think they stopped for a minute the entire time they were here. They got all of the food out nice and hot, arranged beautiful looking cheese platters, and left every dish, glass and pan sparkling clean! I couldn't have asked for anything more!" – Randy R.