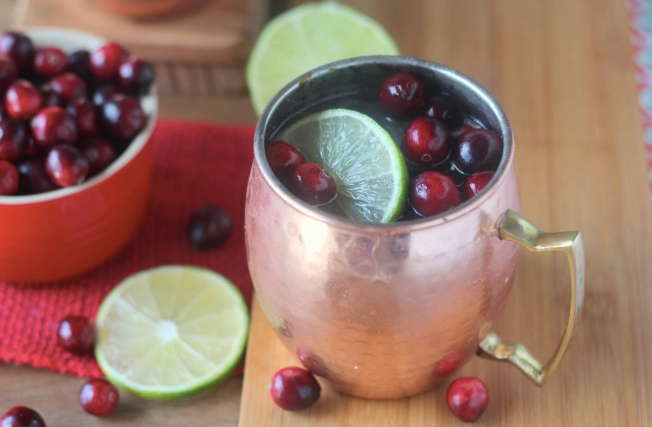 Fall is a great time of year to host a cocktail party! The air is crisp, and the humidity is gone – finally! It's the time of year where everyone is trying to spend time socializing before the inevitable winter hibernation sets in. Whether you're hosting a small intimate gathering, or larger get-together, Party Host Helpers can help you throw a fabulous party! Our Philadelphia & Tampa Regional Director Jen, loves hosting cocktail parties in the fall and shared a few of her favorite go-to cocktail recipes and party tips that always ensure her guests have a great time!
Cocktail Recipes:

I think having a few fun drink recipes ready to go is necessary for cocktail parties! I like to have two signature cocktails and plenty of wine, beer and water! Here are a few of my favorite recipes. Don't forget to hire one our Party Host Helper bartenders to mix these up for you!
Fall Sangria: Sangria is always a great party drink because it's delicious and can be prepared and batched ahead of time. I love adding a fall twist to my sangria with some oranges, apples or blackberries! This is festive and fun while being very cost effective.
Ingredients
1/4 cup sugar
2 750-milliliter bottles of Cabernet Sauvignon
1 cup orange juice
1/4 cup orange liqueur
24 ounces club soda chilled
2 oranges thinly sliced (plus additional for garnish)
1 cup fresh blackberries plus additional for garnish
Cranberry Mule: One of my favorite cocktails is a Moscow Mule, so add a seasonal flair for your party by swapping in some cranberry!
Ingredients
2 oz. unsweetened cranberry juice
3 oz ginger beer
1.5 oz spiced rum
1 oz simple syrup.
Mix and pour over ice in a copper mug
Apple Cider Old Fashioned: I love the classic old-fashioned cocktail, and apples are in-season right now so why not?
Ingredients
1/2 c. ice
2/3 c. apple cider
2 oz. whiskey
2 dashes Angostura bitters
Apple slices, for garnish
Cinnamon sticks, for garnish
Additional Tips:
Finger food: You don't want your guests to go hungry while drinking these delicious cocktails, so make sure you serve some light bites. I recommend a mix of healthy and popular items. Crudité, mini quiche, Swedish meatballs, and anything wrapped with bacon are always great choices! People are more likely to eat what is put in front of them versus stationary platters so have Party Host Helpers pass them around to keep people eating and mingling. Need assistance with the food? Ask how Party Host Helpers can take care of this for you!
Set the tone: Some light music in the background is a must at your cocktail party. I recommend some jazz, anything by Chet Faker or Ed Sheeran, or a softer mix of your favorite songs for your guests to enjoy while mingling! Include a few crowd favorites to get everyone singing along!
Non-Alcoholic Options: It's important to stay hydrated. Have plenty of water and other options for those DD's to enjoy, and for those drinking to beat the headache the next day!
Hire Party Host Helpers: Don't worry about manning the bar, let our certified bartenders and experienced servers mix up these delicious, fall-friendly drinks and pass the appetizers so you can enjoy your guests!




Hire us for your fall party!