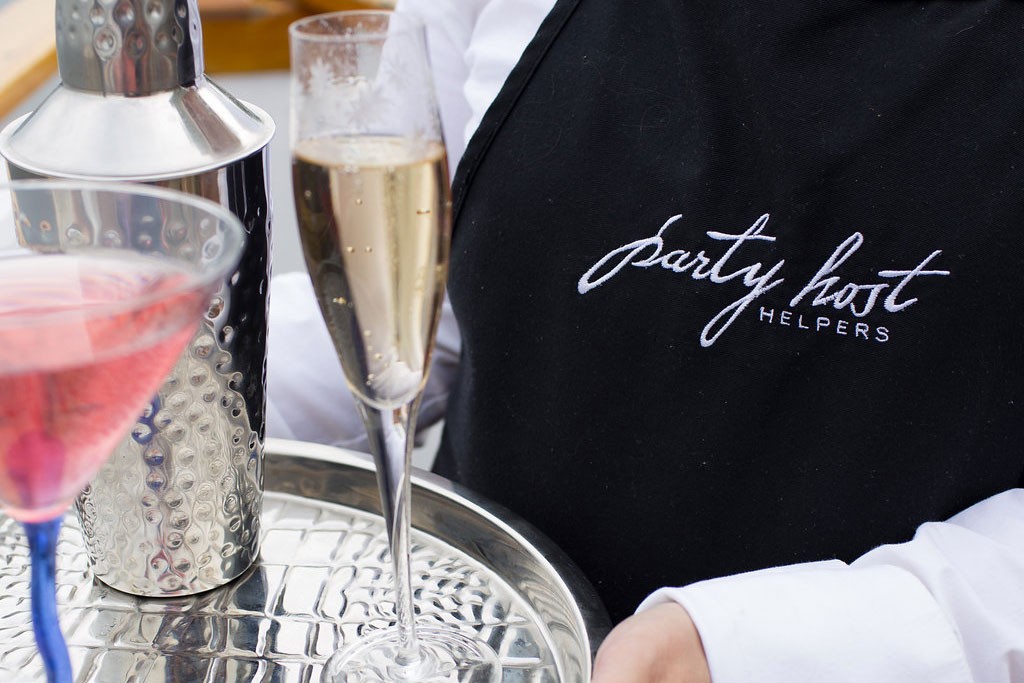 Planning an event soon or getting ready for the holiday season early? Our servers and bartenders for hire make every event a breeze. Party Host Helpers staff can set up, serve, and clean up for any event big or small. We are experts in everything from backyard parties to weddings, to large festivals, and (of course!) holiday parties.
Today we are celebrating Christmas in July by offering you a $30 discount off your total bill for holiday parties booked by August 15th, with a minimum of 4 hours. Ask your local Regional Director for more details. Holidays included in the discount include Thanksgiving, Christmas Eve, Christmas Day, Hanukkah, New Years Eve, and New Year's Day.
We know that having one of our talented helpers at your holiday party will make it a huge success.
Still debating if you should hire a Party Host Helper for your next event? Check out our reasons below!
You can spend less time in the kitchen.

You don't need to keep track of time for when to put the main dish in the oven.

Our staff our certified and background checked.

You can spend more time chatting and laughing with your guests.

You don't have to lift a finger.

You can spend time getting ready by picking out your outfit and doing your hair, rather than setting up the drink station or buffet table.

Party Host Helpers have deep event experience and can walk into any event knowing exactly what to do.

They can arrive in time to help you unload groceries from your car.

Our staff for hire are friendly, and ready to jump in with whatever you need.

You don't have to worry about replenishing the appetizers.

You can relax after the guests leave, and NOT spend time washes dishes or wrapping up leftovers.

Your guests can sit at the dinner table while a helper refills their wine and water glasses.

Your guests will be impressed by the fab drinks whipped up by our bartenders.

You can save $30 right now when you book a holiday party for 4 hours or more! Just remember to book by August 15th, 2019.
Need more reasons to book a helper for the holidays? See what one of our many happy clients had to say below!
"Had a wonderful experience with our Party Host Helper at our annual Christmas Eve Eve Open House. It was so nice to not have to refill anything, ignore the appetizers in the oven, etc. We requested someone who would be great with kids, too, and she was so sweet with the little ones. Having a host helper will be a must for this party going forward!"
-Leah, Philadelphia Client
If you need staff at your event, we hope you'll keep Party Host Helpers in mind. We are nationwide and service Philadelphia, Hudson Valley, Austin, Virginia Beach, Richmond, Phoenix, Charlotte, San Francisco, San Diego, Washington D.C., New York, Connecticut, and many more cities! Our staff are experienced and background checked bartenders, servers, and party staff for hire for any event. Let's chat!