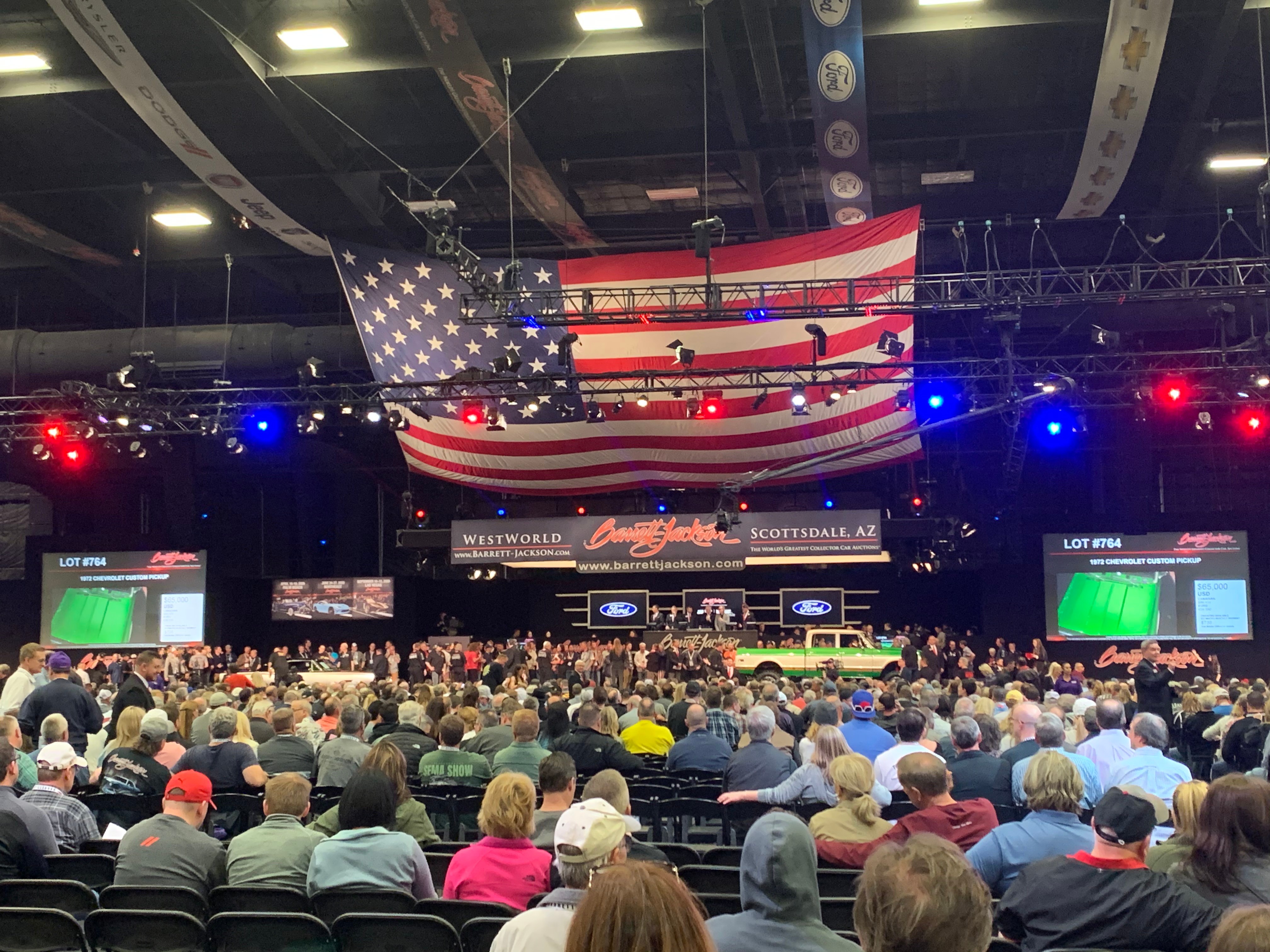 Barrett Jackson, arguably the world's most prestigious auto auction, is held every year in sunny Scottsdale, Arizona! This larger-than-life event was established in 1971 and since has raised millions of dollars for local organizations and served as a platform for the rich and famous to buy and sell their most prized automobiles.
This year, at the 49th annual Scottsdale auto auction, more than 1,800 automobiles went up for bid including 21 collectible cars owned by the late Paul Walker of the Fast & Furious franchise.
Immediately following the auction, buyers and sellers are invited to partake in various after party experiences across the Valley, one of which was coordinated by our very own Regional Director, Shawna Cook.
To prep for this high roller affair, Shawna procured many specialty food and beverage items to meet the needs of the diverse guest list. On the day of the event, she met with the catering company onsite to quickly and efficiently setup chafing dishes and food platters to create a beautiful culinary display. Also tasked with setting up a surprise cigar rolling station and s'mores making experience, Shawna thoughtfully coordinated with local vendors to setup these memorable and customized guest experiences.
When the evening had ended, Shawna carefully put the event space back in order, broke down the food and beverage stations, washed all the dishware, and transported the remaining food and décor back to the home of the very happy host!
Party Host Helpers loves the opportunity to be part of any event and we're here to make your party a breeze. Contact us today so we can set you up with the right Helpers for you in Arizona or nationwide!