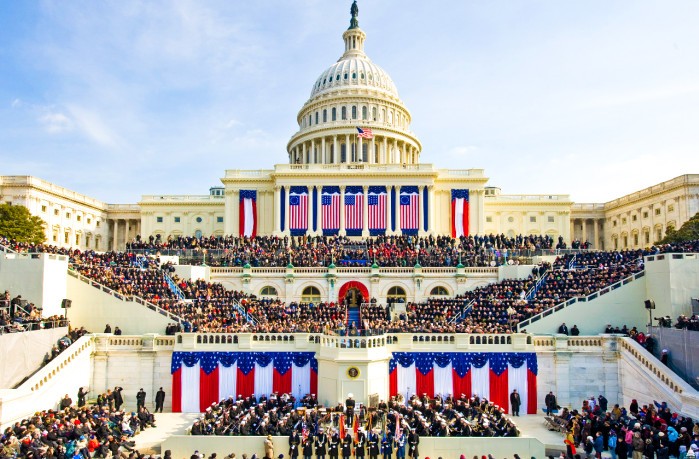 Whether you are grieving or gloating, today Donald Trump became the 45th President of the United States.
And no matter who you voted for, they call them political parties for a reason!
CEO of Party Host Helpers, Renee Patrone, has a few tips on how to throw a party fit for any Democrat or Republican.
1. A Duty to Decorate – Keep up the patriotic feelings with red, white and blue paper plates, tablecloths and disposable dishes. If you are feeling a bit gloomy about this new leader, frame some of your favorite images: puppies, unicorns, sunny beaches, President Obama. It will get a good laugh.
2. Salute your Snacks – Put together some simple red, white and blue snacks like strawberries and blueberries or cherry tomatoes stacked with mozzarella balls – hold them together with USA flag toothpicks.
3. Commander in Chief Cocktails – Trump says he doesn't drink alcohol and his go to beverage is a diet soda – so have that on hand. For those who may need something a little stronger to get through Inauguration Day, President Obama's favorite go to drink was beer so any American beer or even a case of your favorite local brew will fit the bill.
4. Polls Point to Party Host Helpers – For all your party needs, everyone votes for Party Host Helpers! From Inauguration Parties to Bridal Showers to Birthday Bashes – Party Host Helpers can greet your guests, set up the food and even load your dishwasher. They save you time and stress so you can actually watch the Inauguration at your Watch Party!