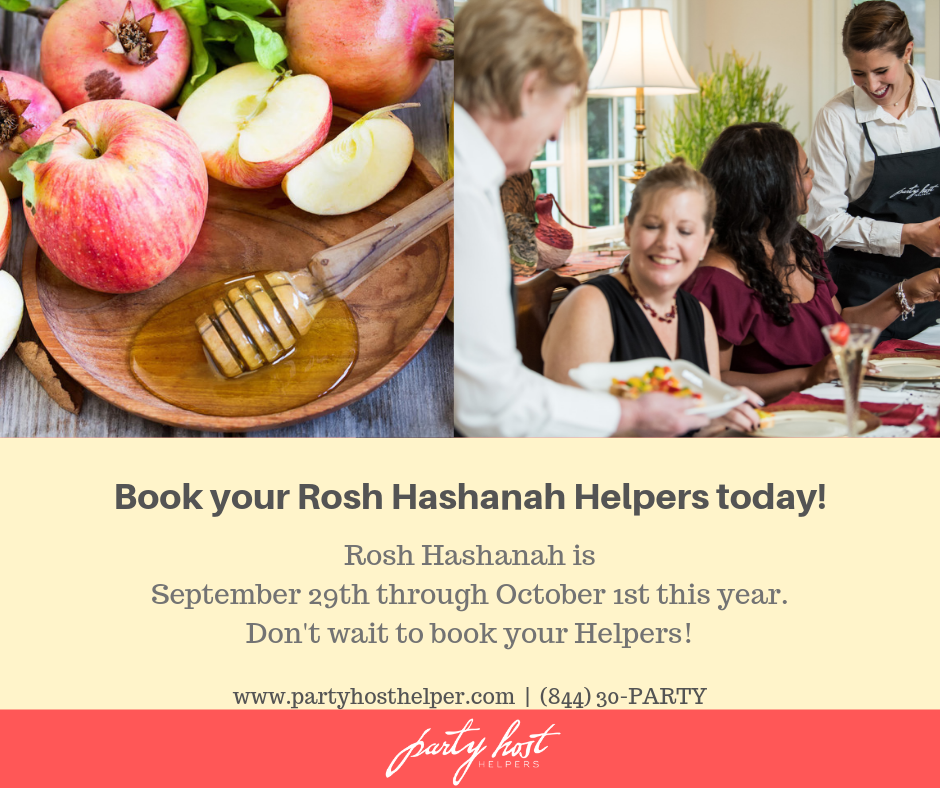 Rosh Hashanah (the start of the Jewish New Year) starts on September 29th this year and if you're going to be hosting, now is the time to start planning. This time of year, our Helpers are busy setting tables and prepping for candle lighting ceremonies. Party Host Helpers has plenty of ideas to make your Rosh Hashanah extra special. Check them out below!
1. Create these adorable sparkly apples for tabletop decor. It is a fun craft with the kids that has meaning as apples dipped in honey symbolizes a sweet new year.
2. Speaking of apples and honey, this cake is a twist on an old favorite! It is a tasty dessert that will be a hit this holiday for many reasons.
3. Before you serve that tasty honey apple cake, be sure to make this red wine brisket as a main dish. The best part? It pairs well with red wine, of course!
4. When it comes to decor, it is no secret that Party Host Helpers love candles! So this Rosh Hashanah, we are obsessed with these tea light candles, with a real apple as a holder. They are too cute and a must-have for your table.
5. The Tzedakah is all about giving. It is a charitable gesture that is practiced all year long, but is highlighted during Rosh Hashanah. Make your own Tzedakah Box using recycled materials, as a great craft to make with the kids.
No matter what event you are hosting, Party Host Helpers has background checked and experienced event staff in your city. From New York to California, we are a nationwide company and ready to make your Rosh Hashanah or other event a success. If you're hosting Passover this year, give us a call and we can staff your party with our team of talented event professionals. Enjoy your time with your family and let us take care of all the work!