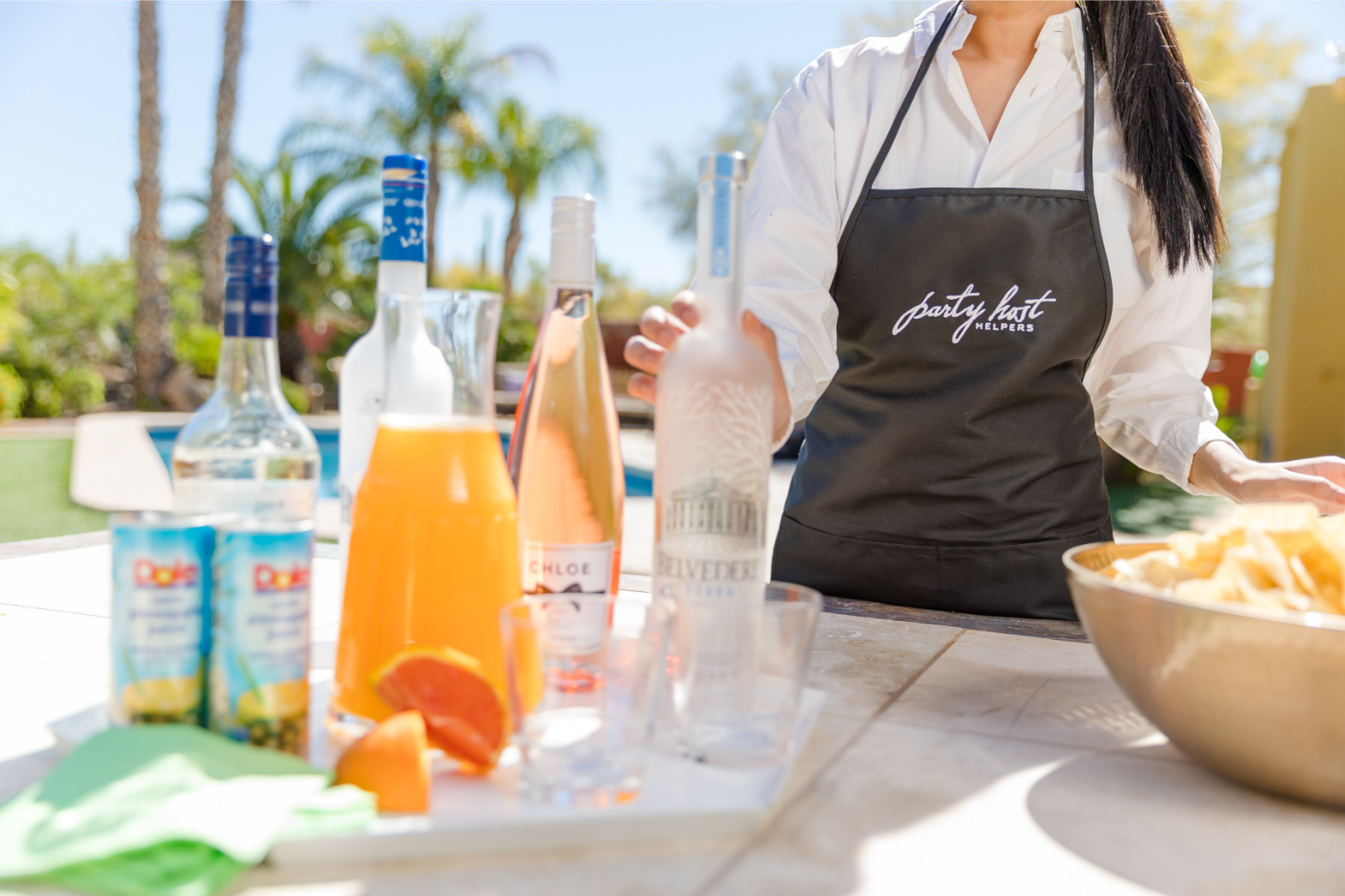 Summer is in full swing, which makes now a great time to serve refreshing and tasty cocktails. Party Host Helpers is sharing some of our favorites. These are great to sip by the pool or to serve at your next event. Don't consider yourself a mixologist? We have bartenders on staff who can do it all for you (including the dishes!)
This cocktail is the perfect combination of smokey, sweet and fresh! It is our go-to summer cocktail and party drink! We just love the combo of grapefruit and tequila (have you seen #3 on this list?!) We hope you enjoy it as much as we do.
When it gets hot out, we love two things: pineapples and cocktails! Which is why all of us at Party Host Helpers are obsessing over these pineapple mojitos. Mint can be so refreshing and when pineapples are in season they taste like candy. Check out the recipe here.
When pairing this with an appetizer, we recommend fresh salsa and guac. It's easy and delish!
This one is only four ingredients and is a little strong. So if you like tequila, you will LOVE this one. Since its a strong drink, pick a filling appetizer to pair it with like mini tacos. What a yummy and summery treat!
Want a tip? Chill the martini glass prior to making the drink so it stays colder longer. However, if you forgot to do this in advance, you can add ice and swirl it around for a few seconds and get the same affect. See below for a recipe card and feel free to share it with friends!
Sparkling Cosmopolitan Cocktails
These Sparkling Cosmopolitans are a fun and delicious twist on the classic cocktail! They are perfect for a get-together with your friends or a small cocktail party. Just a few simple ingredients and voila.
With these amazing cocktails, your friends, and our talented staff, your next event with be an absolute success. If you make any of these cocktails, be sure to post on your social media with the tag #PartyHostHelpersTips so we can see what you've made!
Party Host Helpers has the party staff for hire to make any event, big or small run smoothly. We have bartenders who can mix up drinks at your home, at an event venue, and anywhere in between.
The summer is the time to enjoy with friends, not in the kitchen setting up appetizer platters or crafting drinks. So let our bartenders can take over those duties for you. We are nationwide and your local Regional Directors will personally staff your event. Give us a call today, cheers!