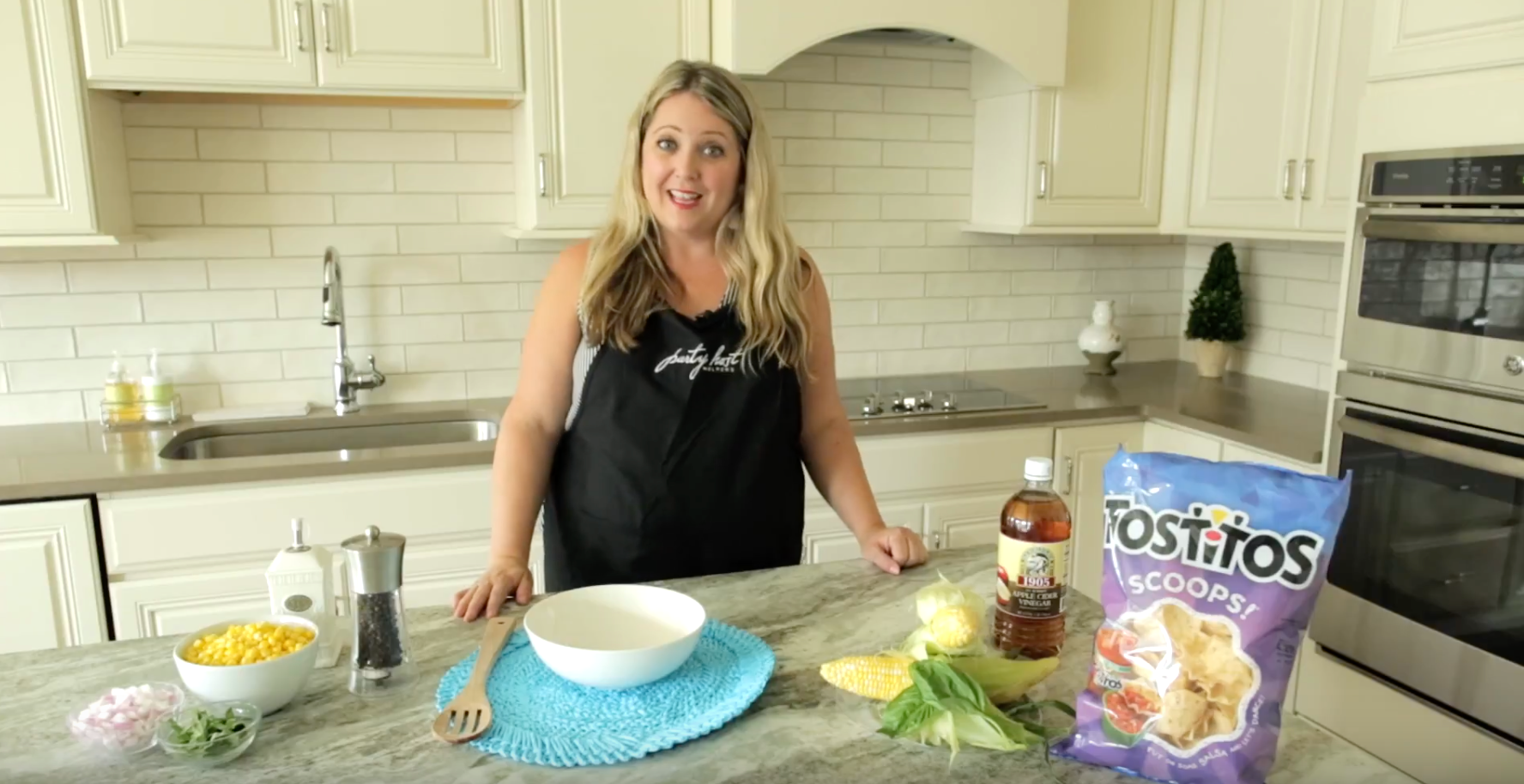 If you're experiencing this heat wave like our headquarters in Philadelphia, you probably are not craving hot foods. But the parties and BBQs must go on! Which is why Party Host Helpers is sharing this delish Summer Corn Salad recipe so you can make it for your next event.
This corn salad is perfect atop your fav protein, with chips, tacos, or as a side dish. The possibilities are virtually endless with this one. The best part? It is vegan and gluten-free friendly.
For this recipe you will need:
Three fresh corn cobs (preferred, can use one bag of frozen)

½ cup diced red onions

2-3 tablespoons of fresh basil

3 tablespoons of olive oil

2 tablespoons of apple cider vinegar

Kosher salt to taste

Pepper to taste
Start by adding the corn (off the cob if fresh) to a bowl. Add in onions, basil, olive oil, apple cider vinegar. Add salt and pepper to taste. Mix and enjoy!
Want to see it being made for yourself? You can watch our CEO and founder, Renee Patrone, on our Party Host Helpers YouTube channel! If you need even more help for your party, hire one of our amazing staff members to work the party so you can enjoy time with guests.
Party Host Helpers has bartenders and servers for hire in your area and we are always booking events. We are nationwide and have a Regional Director in each territory who is familiar with your area. They will match you with the best staff for your event. We are in over 30 cities including Austin, Washington D.C., Chicago, Philly, Richmond, San Diego, Phoenix, the Outer Banks, and more. Contact us via email or give us a call today!