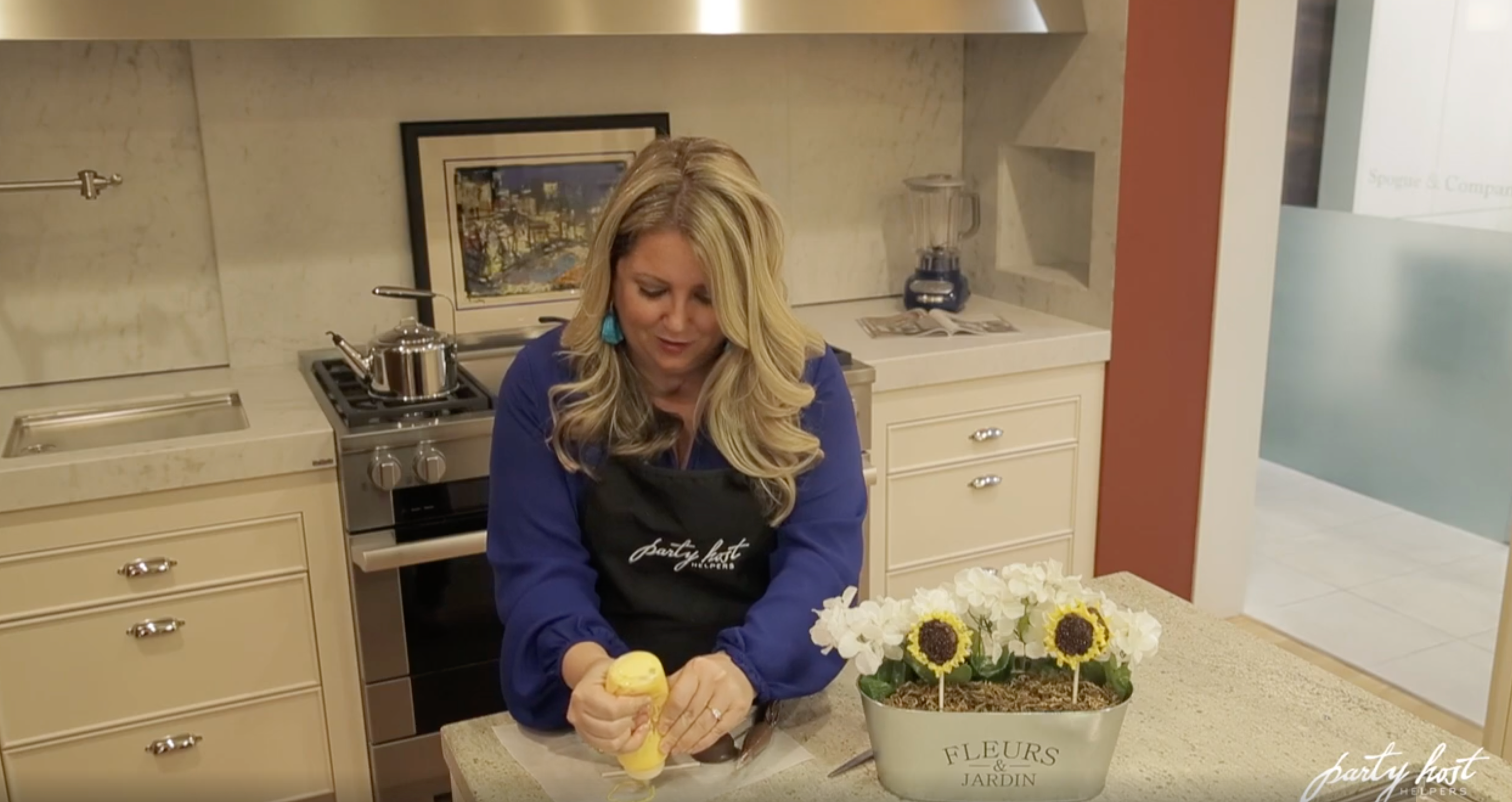 Looking for something unique to add to your summer party? Your friends at Party Host Helpers not only have qualified servers and bartenders, we have awesome party ideas too! This week we are focusing on creating an adorable arrangement of edible sunflowers.
You will need:
One bag of lollipop sticks
One box of Double Stuffed Oreos
One bag of milk chocolate melts
One bag of yellow chocolate melts
One jar of chocolate sprinkles
One squeeze bottle
Craft foam
Fake moss
A flower pot of your choice
First you melt your milk chocolate in the microwave according to instructions and fully coat your Oreos. Place on wax paper and leave in the refrigerator for several minutes to harden.
When they are out the refrigerator, place the lollipop stick in.
Melt the yellow chocolate and place it in the squeeze bottle. Now for the tricky part! For the petal part of the sunflower, make a thick circle, about the size of the cookie. Do not fill it in. Using an extra popsicle stick, drag parts of the yellow chocolate out to look like petals. Make two of these for each Oreo cookie so you have a front and back. Gentle place these in the fridge to harden.
Once the petals have hardened, use the remaining yellow chocolate to "glue" the petal circles onto both sides the Oreo cookie.
Then, using your milk chocolate, spread a light layer onto one side of the Oreo. Sprinkle chocolate sprinkles onto the milk chocolate and allow cookies to cool. This creates the texture for the center of the sunflowers.
Once all your cookies are ready, you can set up your flower pot. Simply take your foam and place it in the pot. Use your fake moss (or you may use leaves or rocks here as well) to cover the foam. Simple stick your cookie pops into the foam and ta-da! You've created a beautiful flower arrangement.
We recommend using these as edible flower arrangement or dessert for any spring party! This can include bridal showers, baby showers, kids birthday parties, or anything else you are celebrating. When it comes to putting together an amazing party, we hope you will keep Party Host Helpers in mind. We are nationwide and have servers, bartenders, and general event staff for any occasion big or small. Our staff are experienced and background checked. Planning your next event? Let's chat!