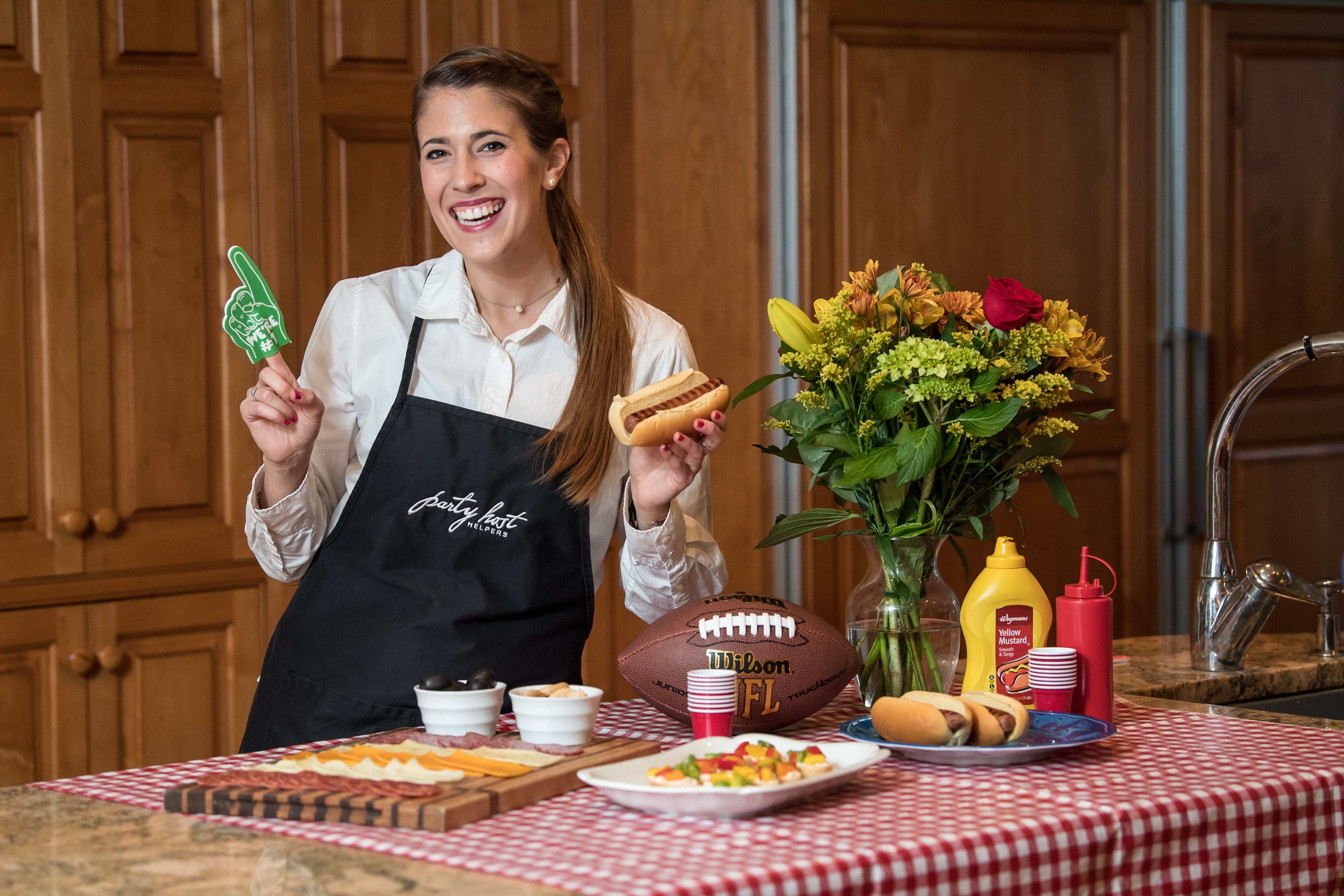 Throwing a party or tailgate this football season? Make it a touchdown event with your friends at Party Host Helpers. Think about it, you don't want to miss a second of the big game because you're refilling snacks, grabbing a beer, (or worse) doing dishes. Let our talented event staff take over so you can celebrate your team with your friends. If you're looking for event tips to make your Sundays even better, we asked some of our hosts in to tell us their favorite game day tips below!


Philly-
An easy way to include a theme without breaking the bank is to incorporate your teams colors in little ways such as napkins or putting those colors into M&Ms as dessert!
-Maria (Eagles fan)

Chicago-
With all the beer drinking happening, it is always a good idea to put out a water station or water bottles for guests to easily grab. They'll thank you Monday morning!
-Tim (Bear's Fan)

Boston-
Finger foods and dips are the best way to feed everyone and they are easy to munch on throughout the game. At our house, we make buffalo chicken dip that is so easy and always a hit.
-Michael (New England Patriots fan)

Florida-
Football season is obviously a huge time for beer drinking. Setting out koozies next to the cooler or beer opener is a good way to ensure your guests are drinking ice cold beer. - Anne (Dolphin's fan)

Texas-
Put trash cans and recycling within sight of guests. This is goes for pretty much every at home party, but particularly during game days when people are drinking out of cans and bottles. This will save you the headache after the party of all that clean up.
- Abby (Cowboy's fan)

Richmond -
A fun way to spice up the wings you serve is to make a few flavors (with sauces and rubs) and have guests vote for their favorite. We tried this last season and it was so fun!
- Lynn (Richmond Spider's fan)

Our favorite tip of all is to Hire Party Host Helpers. Our team of professional party staff can help setup, serve, refresh drinks and more this game day! There's no need to make sure your guests have what they need, let us do that for you so you don't miss a single minute of the game. Contact us today to book your Helper!